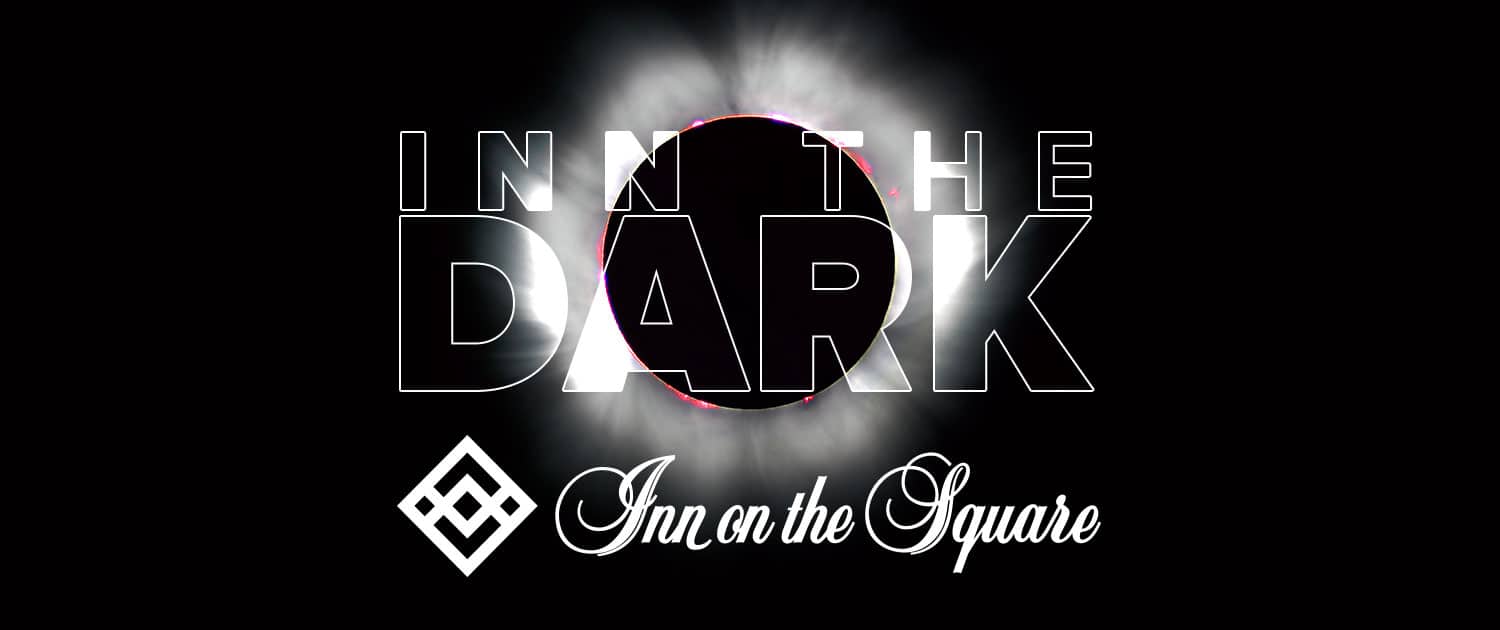 Looking for a place to view the Great American Total Solar Eclipse?
Look no further, you can stay with us!
Inn on the Square in Greenwood, SC is the perfect place to view the total solar eclipse this August! Join us for this once-in-a-lifetime event.
Get Your Exclusive Souvenir Eclipse T-Shirt!
Stop by the front desk today and pick up your Inn on the Square exclusive souvenir t-shirt commemorating the Great American Total Solar Eclipse. The front left chest area has our limited edition eclipse logo encircled with, "Path of Totality, Great American Total Solar Eclipse." The full-width back reads, "INN THE DARK, Path of Totality, Great American Total Solar Eclipse, 08.21.2017," followed by the Inn on the Square logo.
Shirts are only $19.95 each, available in adult S, M, L, XL, and XXL.*
*While supplies last.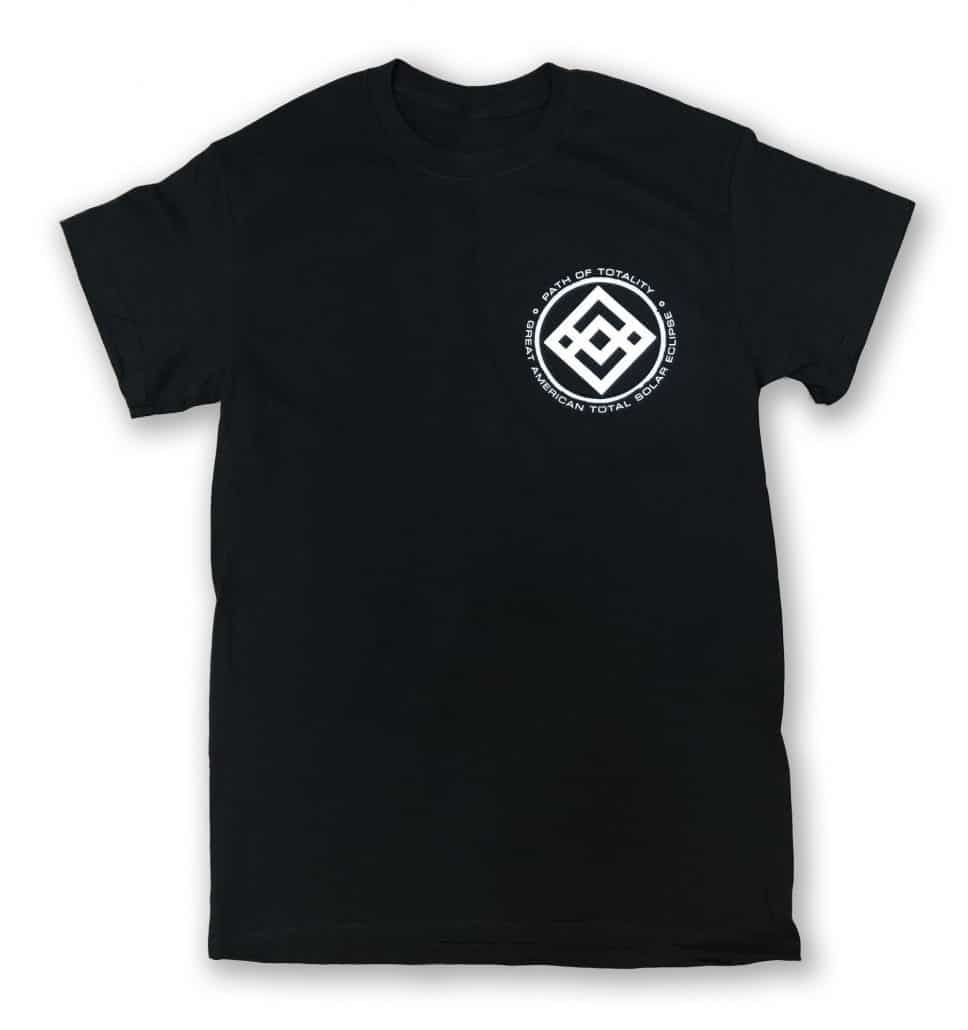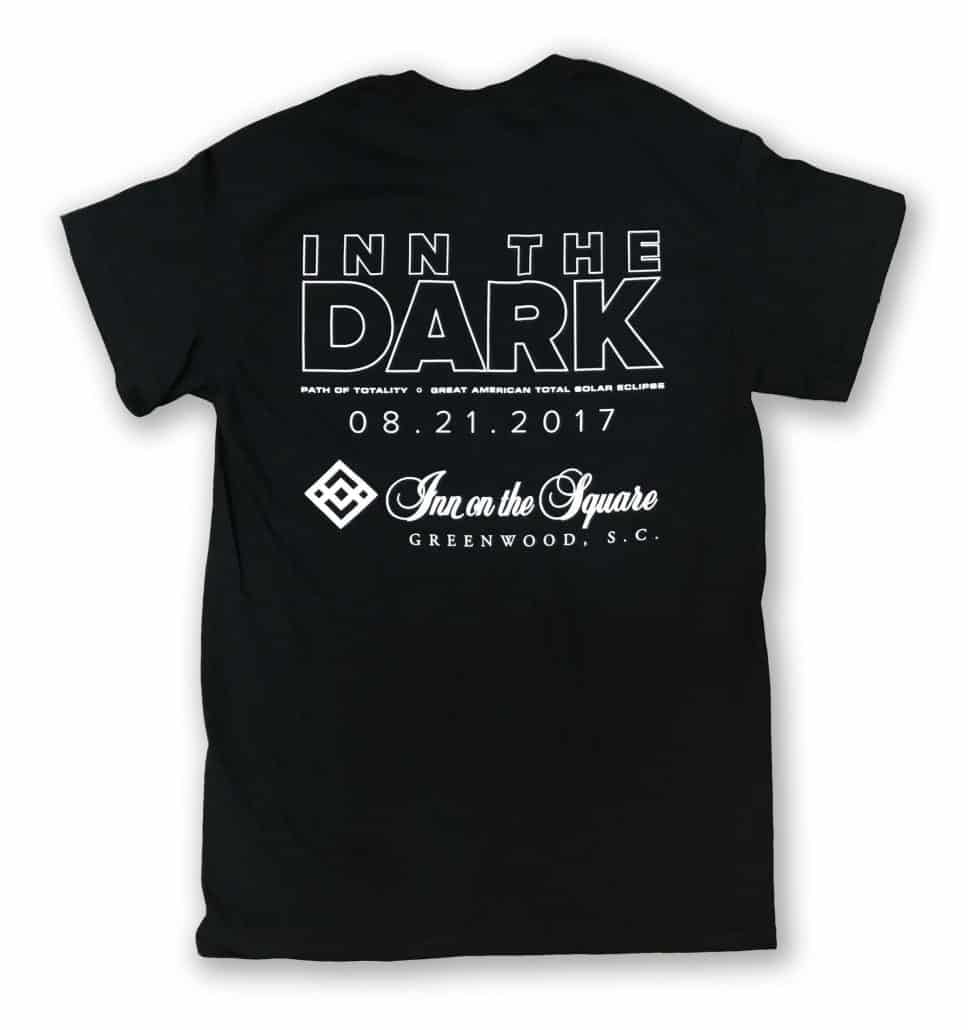 Greenwood is in the path of totality. It's a prime location for viewing the eclipse on August 21, 2017!
We think Greenwood is a great place to stay any time! However, it's especially amazing during the Great American Total Solar Eclipse. We will have more than two minutes of totality. But you don't have to take our word for it. Here are several other places on the web that have taken note of our location.
Monday August 21 at 2:39 p.m. the sky will go dark.
Millions of people, from all over the world will join together to view this once in a lifetime event. Some will travel for their love of science. Others will travel to see this Act of God, and most of us will travel because we want to be a part of history and like to experience the wonders of this world. We invite you to join us, Monday August 21st 2017 to stand side by side, eyes toward the sky, mouths wide open, watching from one of the longest viewing locations in the country, here at the Inn on the Square.
We Have a Full Calendar of Total Solar Eclipse Events.
Sunday Morning/Afternoon we'll start early with a "Celestial Sunday Brunch".  We'll have all the southern fixens for your what might be our last supper…  We will have our homeline with Fried Chicken, Mac n Cheese, Collards, Stewed Tomatoes, tons of Veggies and grandmoms casseroles to sooth your soul.  We also feature a double meat carving station, a BBQ station with brisket and ribs,  a cold seafood display, salads, desserts, …did i mention a cooked to order omelette bar?   Mimosas and Blood Mary specials will be be in full effect.
Sunday Night, starting at 7pm join us for an "outta this world" night of Trivia; hosted by our very own, Rick Gardner,"The Dream".   At sundown the lights in the Fox and Hound Lounge will go from white to black for a glowing good time.  Be sure to wear your best white to glow your best!
**Dinner will be served from 5pm-9pm with a special menu featuring some of Chef David's favorites, and a few supernatural surprises.
There is no cover charge and space is limited, so be sure to register now online at info@innonthesquare.net
Monday after the Great American Total Solar Eclipse, we here at the Inn on the Square, will have "a-posteclipse" party with fun food and drink specials to celebrate making it through. Our Carriage House Restaurant and Fox & Hound Lounge feature Steak Night on Monday night and will be well stocked for all your needs!
Check this page for updates on community schedule of events in the area. We have partnered with Uptown Greenwood, Lander University, and Camp Fellowship to provide an exciting, educational, and safe viewing areas for our guests. No need to worry about packing your protective eye-wear. We'll provide it for you.
0
Weeks
0
Days
0
Hours
0
Minutes
0
Seconds